Good Morning Darlings!
I am off to Duluth to teach an etiquette class to 27 charming interns today.
But I wanted you to get a snapshot of my weekend.
Friday night date night with my darling Eric turned epic.
We went here for dinner and cocktails:
Here for after dinner cocktails and cheese:
Then here for a nightcap:
But golly, the night was still young and we love a view. How about just a tiny sip at Park Tavern?
Wonder what's up at Church? Lady Gaga likes it, and we ran into our friends Denise and Ryan there!
And gorgeous Cafe Circa is right next store, so we just had to pop in for the scene:
Uh oh. It's 3 a.m. and I have to get up in the morning to meet my friends for the Big Zombie Tour that looks like this: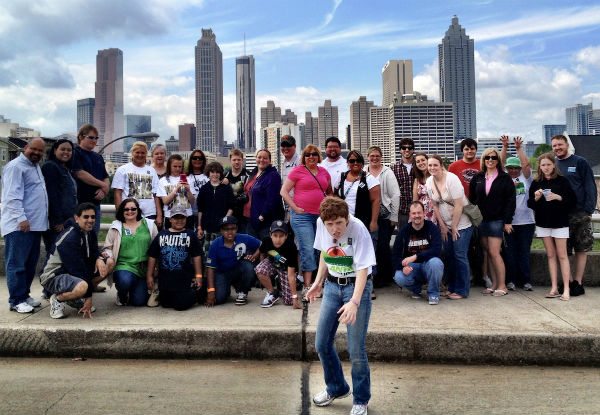 And then to the VIP Meet and Greet with Jackyl, courtesy of our bestie, Melanie. Jackyl was a blast, with guns, chainsaws and setting things on fire. ROCK AND ROLL Y'ALL!
Sunday was a lovely brunch at home, hanging with the dogs and catching up on past seasons of Mad Men.
And how was your weekend?
xoxo, Patti