Good Morning Darlings!
Do you love Downton Abbey? Isn't it positively delicious?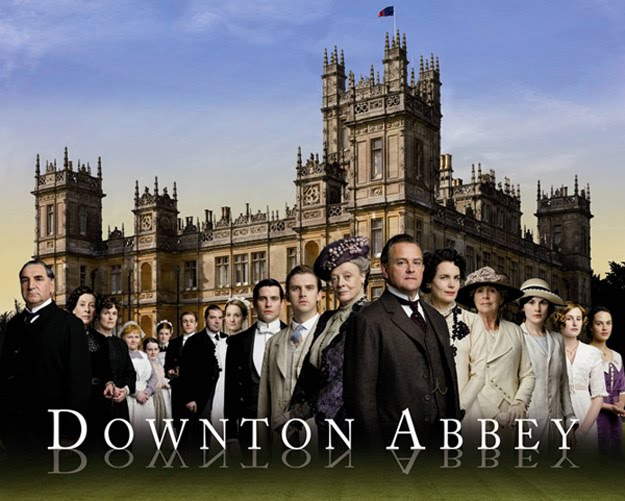 At The Ritz-Carlton Buckhead, you can do just that. And if you have never experienced Afternoon Tea at our city's favorite hotel, you are in for a luxe treat.
Inspired by Downton Abbey on Masterpiece Theatre, guests may enjoy the pleasantries of British-styled tea and snap a photo of themselves with a fanciful cutout of Lord Grantham and Lady Grantham, Dowager Countess, at the hotel's iconic fireplace in The Lobby Lounge from Wednesday, January 9 through Sunday, January 13, 2013.
January 2013 marks 29 years of serving Afternoon Tea at The Ritz-Carlton, Buckhead. Presented in the British tradition, Afternoon Tea includes the guest's choice of fine loose tea steeped in a bone china teapot, and poured through a silver strainer into the teacup. A new menu of delectable savories, warm scones and sweets accompanies the tea service.
Afternoon Tea
Smoked Salmon and American Caviar on Pumpernickel Bread
Cucumber with Dill and Lemon Ricotta Cream Mini-Sandwich
Traditional Egg Salad with Truffle
Prosciutto and Melon Canapés with Mascarpone Dijon Spread
Turkey Open Face Canapé with Orange Marmalade
Georgia Shrimp Profiterole with Tarragon and Basil
Currant and Traditional Scones, Devonshire Cream and Lemon Curd
Traditional Opera Torte, Lemon Tartlet
Profiterole of Grand Marnier Pastry Cream
Lime Financier, Citrus Madeleine, French Macaroon, Cherry Spritz
Seatings for Afternoon Tea are at 2:30 and 3 p.m. The price of Afternoon Tea is $44 per person. Royal Afternoon Tea is $60 per person, and includes Afternoon Tea with the addition of a glass of Heidsieck Monopole, Brut, "Blue Top", France along with strawberries topped with whipped cream and Grand Marnier. Prices are inclusive of valet parking and exclusive of taxes and gratuities.
Please call (404) 240-7035 for information and reservations.